Melton Foundation Africa is outdoored in Accra!
Melton Foundation has pursued an agenda of sustainable development impact in Accra since 2014, setting out on a mission to develop a Hub presence as an approach to covening and connecting hub-based actors around the Sustainable Development Goals and youth empowerment.

The establishment of Melton Foundation Africa is among the first steps to achieving this vision. Melton Foundation Africa was launched officially in Accra, Ghana at an official launch ceremony on Saturday, 25th March 2023 at the iSpace Foundation. The program was attended by invited partners, collaborators and guests with representation from the Ashesi University, Melton Foundation Board of Directors, Melton Foundation Senior and Junior Fellows, as well as representatives from existing and potential partners.
Africa holds a significant place of importance in the Melton Foundation's strategic vision as the continent with the highest population of young people hence the establishment of Melton Foundation Africa to channel and harness this potential through programmatic areas such as the Global Citizenship Learning Program, our Accelerator, and notably the award-winning SDG Innovation Challenge.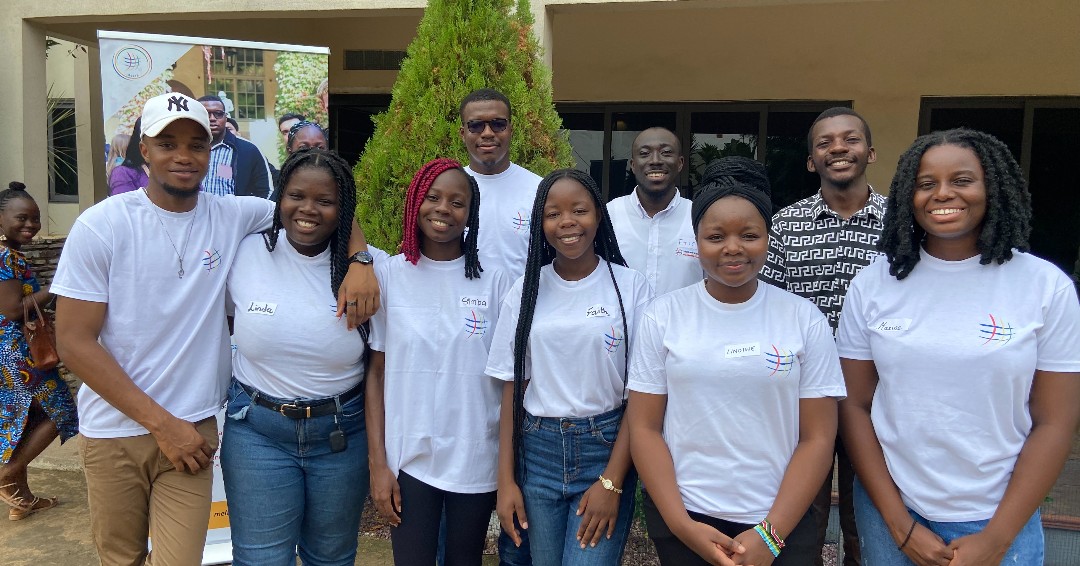 The launch event kicked off with an inspiring welcome message and icebreaker led by Senior Fellow Lindiwe Mutungamiri followed closely by a musical performance from Junior Fellow Faith Ngala Rovina. A presentation on the programmatic areas of focus for the Melton Foundation and by extension Melton Foundation Africa was presented by Eric Nii Anyetei Odonkor, the resident Global Citizenship Hub Coordinator. 
My experience at the event revealed a glimmer of hope for the future of Africa, as it emphasized the importance of global citizenship in bridging cultural divides. With the establishment of Melton Foundation Africa, I have faith that we will witness a collaborative effort by like-minded individuals and organizations to promote global citizenship in Africa and foster a new era of understanding and unity – Linda Arthur, Lead Fellow – Ashesi University
Ashesi University as the local University partner was represented by Dr. Millicent Adjei – Director of Diversity and International Programs and BOD Member of the Melton Foundation as she touched on the importance of the Ashesi-Melton collaborative relationship on the Sustainable Development Goals, youth empowerment, especially for the Ashesi Fellows and gave a riveting call to action for partners, collaborators, and guests in attendance to consider the importance of working together to creating the Africa We Want.
As a sign of great commitment to SDG 17: Partnership for the Goals, the event served as an opportunity for Melton Foundation Africa and the United Nation Youth Association Ghana to officially enter into a Memorandum of Understanding to collaborate across boundaries and cross-promote each other's work across their respective networks. The document was signed by Eric Nii Anyetei Odonkor and Kobina Adomandzi Longdon representatives of both organizations during the event with all partners and invited guests as witnesses.
The main highlight of the day was the ''audience engaging and inspiring panel discussion" on the Concept of Global Citizenship in Africa: The Past, Present, and Future. Henrika Amoafo – Senior Fellow and Panelist encapsulates the panel discussion beautifully in her own words.
"I joined the Melton Foundation in 2016 when Ashesi was still a very new addition to the ecosystem. Since then there has been change and growth in leaps and bounds within myself and the Foundation. To be here at this point in history, launching a Global Citizenship Hub in Accra that is going to foster deep collaboration locally and globally is a huge milestone. I left the panel conversation inspired, motivated, and hopeful for the role global citizens are playing and will continue to play within the African context.
We have the agency to advocate for ourselves and our communities, for the solutions that will work here for us, and I'm excited to see the responsibility in action that will have ripple effects globally. One global citizen, one opportunity, one win at a time, because that's just what Melton Fellows do.  Congratulations Melton Foundation Africa!  The future is bright."
Bringing the event to a close – Global Citizenship Hub Coordinator, Eric Nii Anyetei Odonkor submitted his closing remarks and vote of thanks to all in attendance whiles declaring the Melton Foundation Africa duly launched and open for collaborations and mutual development.
Contact us to get in touch with Melton Foundation Africa and join hands with us as we foster Global Citizenship in the African sub-continent and beyond!